Buttercup and Panther
My grandma had a wild cat she called Spooky that lived around the neighborhood. She surprised everyone by giving birth to kittens in an old car in the back of Grandma's yard. We were able to go in and see the kittens, though Spooky never allowed us to touch her. She had four adorable kittens and Grandma decided to keep one, we took two and my Aunt took the last one.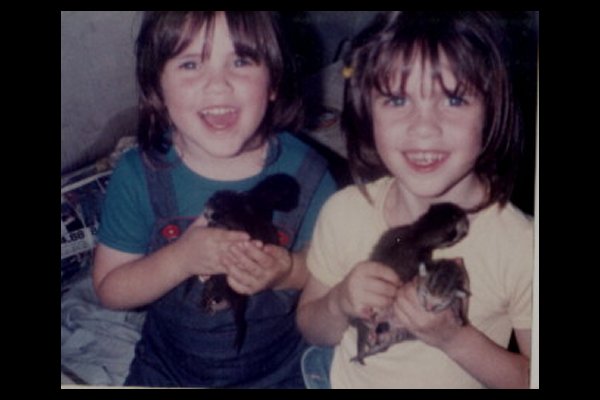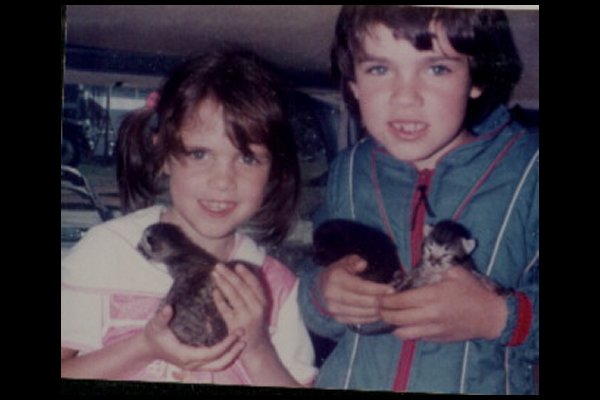 Buttercup was my kitten. She is tiger striped, and was very friendly. Panther was the black one, and he was more elusive, but still cuddly enough with us.
The poor kittens had bad fates and all died tragically. Blue Eyes was what Grandma named her kitten, and he was the first to go. He climbed a tree by the road, and fell out just in time to get run over by a car going down the road. Tigger was the kitten that my Aunt took, and he too was run over by a car.
They barely had time to grow before they died. Buttercup and Panther were attacked by a neighborhood dog one afternoon while I was at school. I came home to find that she had been killed, though she managed to make it back to our house with various of her intestines spilling out. It was devastating. Panther was ok, but he later disappeared to what we feared was the same fate. We believe he was looking for Buttercup.